I figured for my very first blog entry, marking my 13-year professional photograversary (!) since becoming a photographer, I will celebrate the story of how it all began.
So, I guess we can say it all started here.
Yes, this is me!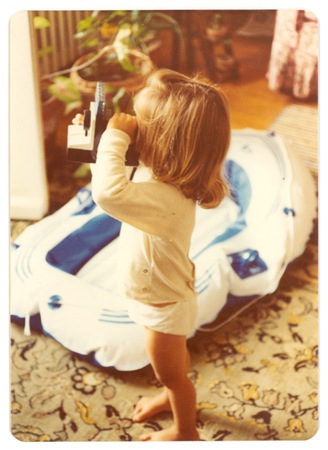 That was the first of many cameras my (many) parents would put into my hands and really the start of the story becoming a photographer. A lovely, old, classic Polaroid.
Before I was born, my father bought my mother a Pentax camera and subsequently built her a dark room.
Yes, built.
Growing up, there were photographs everywhere. In my father's home, an Ansel Adams that I can still picture in my head today and very nearby, a picture of a small boy looking directly into the camera, that my father shot himself. I even have this photograph in my home now. Throughout my mother's home, there were the cool aerial pictures of crop circles and mayan sites as well as family photographs everywhere. Someone was always taking pictures. On my Grandparents' walls, you couldn't even see what color the walls were behind all the photographs… spanning from many decades.

When I was 16 and decided to take my first photography course in high school, my mother gave me that same Pentax 35mm, along with her light meter and sent me on my way. I mostly took pictures of kids… kids at the daycare where I worked, kids I babysat, kids in the park.
What did I learn from teachers?
When I was around 19 and taking my first photography course in college, my father bought me my first camera. I'll never forget it. We were in Philly and happened upon a camera shop and I mentioned how much I loved shooting and the next thing I knew, it was in my hands, a brand new, 35mm, amazing Pentax. This led to the next two photography courses in college. I failed them. Hands down. My professor accused me of taking "too many pictures of people and nothing else". Needless to say, I took my own path from then on…
Another gift from my father (around 1999): my very first digital camera, a Sony Mavica mvc-fd71. Included in the gift box was a HUGE supply of 3.5″ floppy disks. Yes. Floppy disks! This beaut of a 1 megapixel camera was my new pride and joy.
I could only take a few pictures on each disk so I carried a stack of a million extras with me! To this day, I still have every picture I took with that camera…
During my late 20's I decided to start shooting for my own pleasure. I would take pictures in school (I was an Art teacher in a high school), of student projects, of students working, of school events, etc. In my early 30's, my father and step father jointly bought me my first professional camera, the Canon 40d. I loved it. Then followed the lenses… some were purchased from the small bit I was making at the start of my career, some were acquired using teaching money.
"Once you find a job you love, you'll never work another day in your life."
I trained for a couple years among some of the best Rochester, NY Wedding Photographers, but it was around this time that I began traveling the world and discovering my love of street photography and documentary work. In 2008, I left the states to travel and live abroad and in 2012, my fathers again gifted me my first full-frame, the Canon 5DMKII. And my addiction has grown since. Soon after, I found myself full-on in business.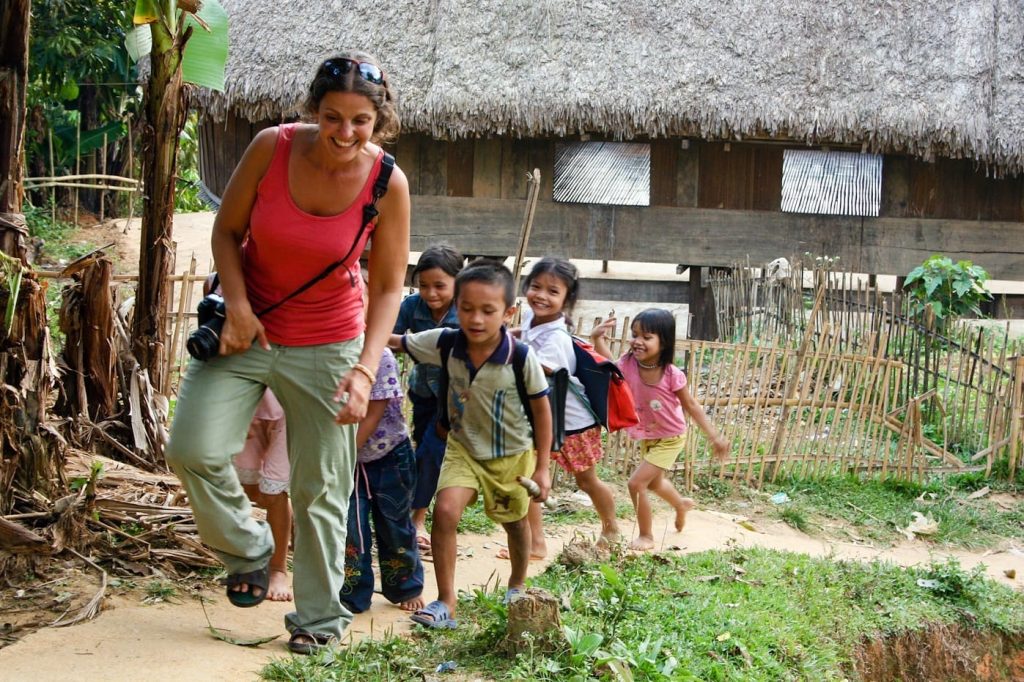 Wanderlust began…
As I traveled around the world in my 30's, I clicked away, professionally as well casually with my street and travel photography. In 2011, I held my first show at Image City Gallery in Rochester, NY. My travel photography and its stories spoke to people and I was quite humbled by this. By then I had settled in Slovakia and was working as a teacher, with my photography. Two years later, I moved to Berlin where I pursued my music while advancing the photography business as well. I continued shooting travel and street photography around Europe, while working on my family and wedding photography, which had been blossoming for many years.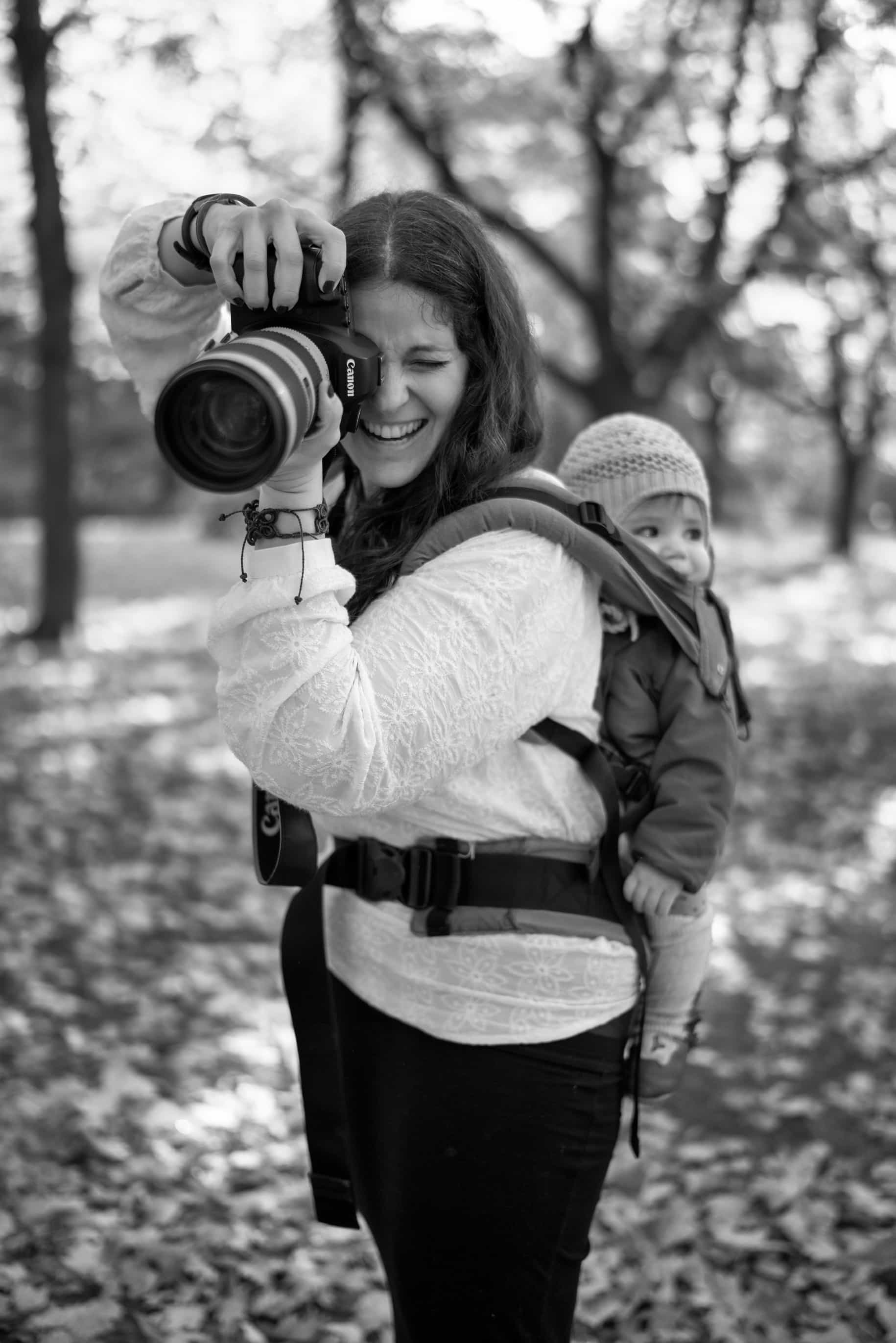 Recently, I have relocated back home where I am a full-time Rochester NY photographer, specializing in weddings, family, senior portrait, headshot and business photography… and even food! I might have a few "extra" genres in my portfolio, but I certainly love to shoot a variety of things. I am also a mother and teacher. My daughter was gifted (by my father of course) her first Polaroid-style camera and she is just now enjoying exploring how to create her own beautiful photos.
I love my work, capturing those feelings, those moments, telling stories and owe everything, and not just because of equipment gifts, to my family for their support and inspiration ALL these years!
Have you enjoyed my story of becoming a photographer? Feel free to leave a comment below.
If you would like to read a little more in an article that the Rochester Business Journal released this last spring, feel free!