I am so grateful that, during this crazy year, I get a chance to shoot a wedding like this! For these two, life is changing, growing and evolving and nothing is stopping them. I can't even say how thrilled I am that Kat and James chose to hold their wedding on Marcy's amazing goat farm. We had such a wonderful time at this last-minute micro wedding. And there was even a really special, surprise announcement following the nuptials…
Beautiful flowers created by Kat herself!
Kat's brother was the officiant and he had us all laughing!
A very special moment…
when Kat and James told her parents they are pregnant!
Who let the goats out?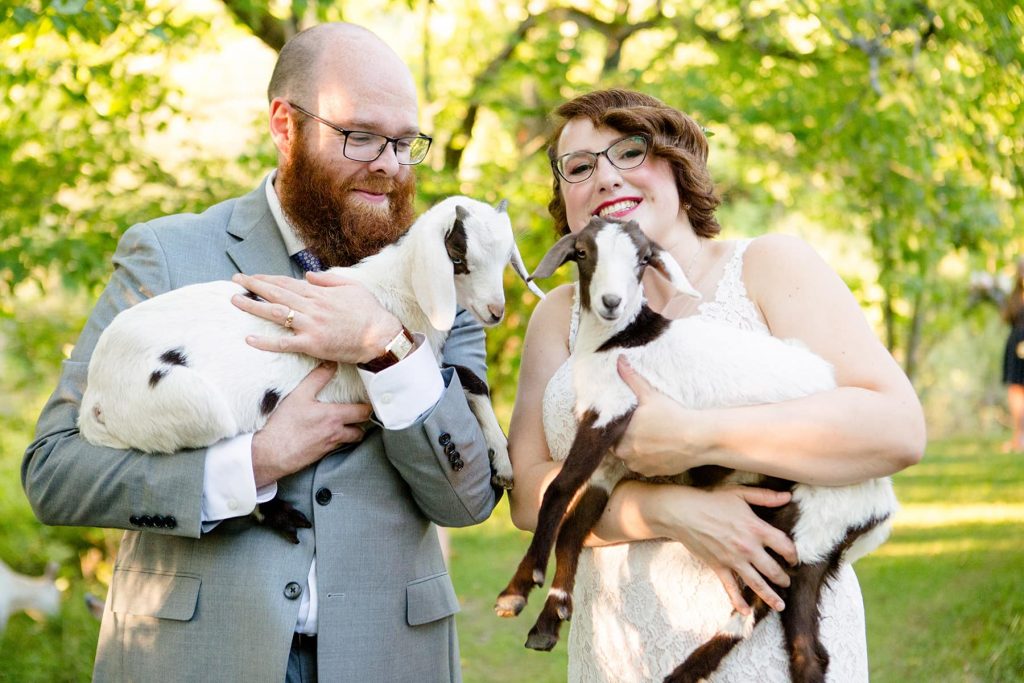 Thank you to to the farm, to Kat and James and their incredible families for opportunity to capture these special moments.
And here we are… the wedding story (Private Video… Enjoy!)